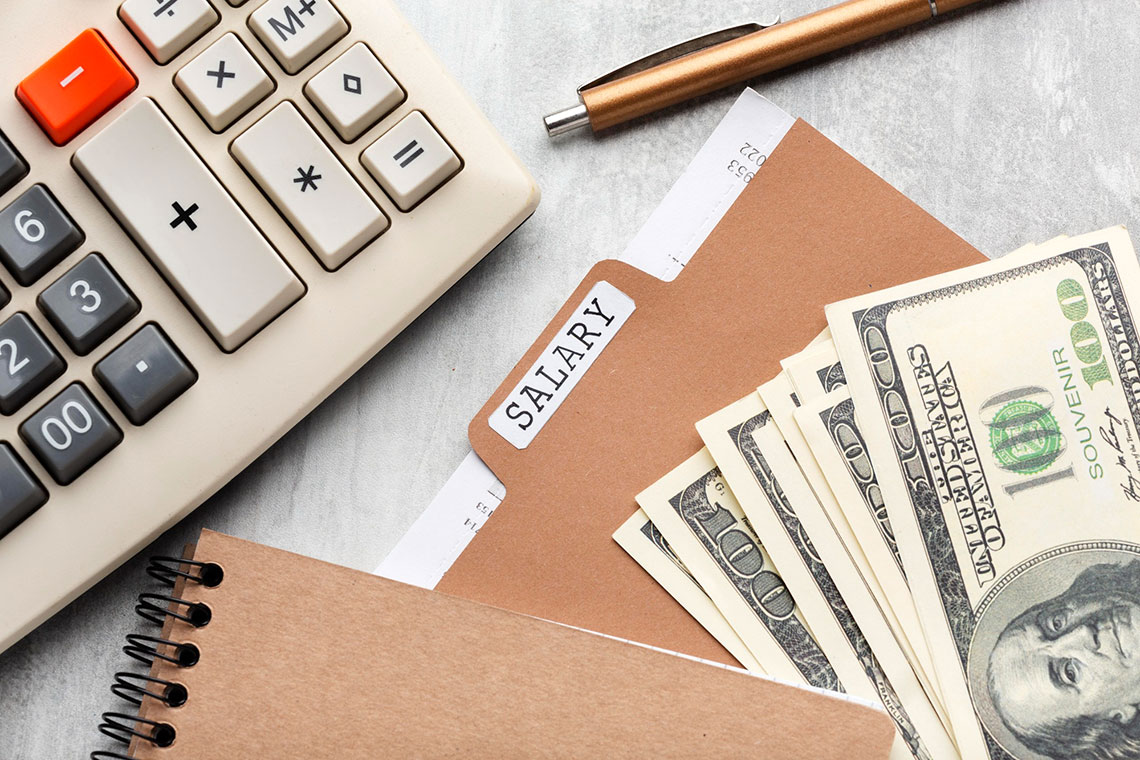 Despite the most experienced and diligent accounting and human resources departments, salary overpayments can occur in any business. As your company grows, taking on more employees and operating within a bigger budget, it becomes more challenging to identify and recover wage or salary overpayments.
Collection agencies like Summit Collects exist specifically to help companies in situations where they need to recover money from debtors. That's why the best tip you'll ever get regarding how to recover overpaid wages is to contact our team as soon as possible about you whether suspect an employee or former employee of owing money to your business. Not only will you be able to resolve your problem fast with the help of a collection agency, but you'll be working with the best collection agency for the job.
Steps for Overpaid Wage Recovery:
1) Identify the Problem
The first step in recovering overpaid wages is to identify the problem. In most cases today, monthly compensation payments are entered into a computerized system. Given automatic payments and direct deposit, it can be complicated to detect such overpayments until months or even years go by, especially for those running large corporations. Eventually, overpayments can quickly accumulate to substantial quantities. In any situation, human errors in data processing can occur, whether intentional or not.
2) Contact the Employee in Question
Even when your employee seems to be the party in the wrong, you should always give every individual the benefit of the doubt. In some situations, you can avoid more complex employee reimbursement solutions by resolving the issue with a direct and charitable conversation.
That said, you also shouldn't have to resolve the issue by allowing your employee to keep the money you are owed. Given the many inherent challenges in this stage of overpayment recovery, we highly suggest an initial consultation with our team.
Contracting an employee regarding overpayment becomes more challenging when they no longer work for you. Suppose you cannot reach the individual who owes money to your company, whether due to a lack of up-to-date contact information or because they appear to be actively avoiding you. In that case, the best action is to contact our team for help as soon as possible.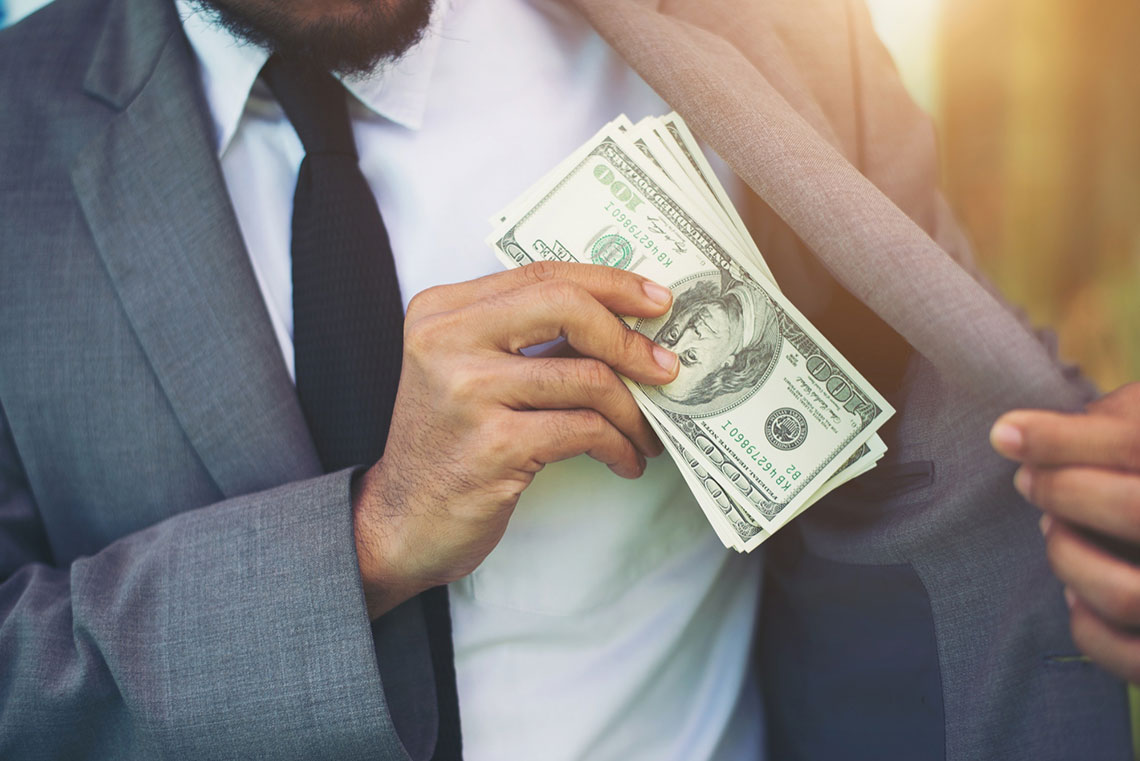 3) Contact Our Team
If you're looking for an excellent reason to contact a debt collector, there is no shortage of answers. The reason that will probably interest you most, since it will be the best way to help your business succeed in the long term, will be that a debt collector will settle your problem and return your money quickly and efficiently.
As the busy manager of a company, you might be content to leave the issue at that, especially if attempting to track down your former employee and convince them to return your money has yielded nothing but headaches. At this point, you might be eager to outsource the issue to experts and leave it far behind you.
However, within the process of professional debt recovery, there are additional debt resolution services you should know. After all, the first of these benefits could prevent you from wasting time and resources attempting recovery methods that only lead to frustration or worse.
The Dangers of Recovering Money on Your Own
While there are some tasks that any business manager can handle independently, others should only be outsourced to experts. You already know that it wouldn't be wise to represent yourself in a court of law without the proper legal training, which is why you hire a lawyer with a much better chance of getting you a successful outcome. The same is true of debt collection.
If you try to recover salary overpayments on your own, you don't just waste time; you risk making matters worse or getting into legal trouble. In such cases, you could face legal prosecution where you're the party in the wrong.
Are You in the Wrong?
It is vital to keep in mind that an error in an overpayment on the part of your accounting team does not justify an employee keeping that money. If the person who owes money to your company refuses to communicate or cooperate with our team, we may decide to move to a strategy that involves reporting to a credit bureau on your behalf. Often, this step is enough to help ensure that person enters into a cooperative dialogue with our team at Summit A•R.
Skip Tracing Services
Perhaps more than the case of any other person that might owe money to a large company, former employees are notoriously challenging to track down. As mentioned before, a large part of this problem stems from the fact that a considerable amount of time usually passes before a business owner or C.E.O. reaches out for help in resolving the problem.
If you need help finding and contacting the employee in question, you'll gain full access to our tried and tested skip tracing solutions, which have been developed by experts in employee reimbursement through many years of practical experience.
Why Work with Summit Collects?
By now, it should be clear how enormous a benefit a debt collector can be to any company facing an issue with lost income due to unresolved debts. The most significant advantage you'll gain when working with our team is that you'll be able to rest assured that money will return to your company in the fastest and more efficient way possible.
Another consideration you should keep in mind is that our team has a firm mandate for ethical collection strategies. We never demand payments through the use of harassment or intimidation techniques because experience proves time and again that these old-fashioned and unethical strategies are not effective. Instead, we work within a cooperative framework to resolve debt problems in a respectful and dignified manner.
Our P.H.D. Philosophy
We hold a P.H.D. philosophy at all times, which stands for Preserve Human Dignity because we believe everyone deserves to be treated with respect. Besides the assurance that you'll be working with an ethical company, you can also appreciate that working with our team will ensure that you protect the reputation of your own business.
If you have discovered that one of your employees has been overpaid, there's no time to hesitate. Contact our team to get results in employee reimbursement collection today.
---