Meet a Collection Agency Serious About Getting You Back in the Black
While we try to lighten the mood, there's nothing funny about not getting paid for your work—or the myriad of laws and compliance regulations surrounding the collection process. That's why Summit A•R takes representing its clients and their debt recovery needs very seriously. Our services include: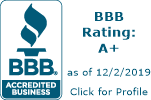 12700

+

Accounts resolved in the past 12 months
$
140

Million

Recovered for our clients to date
0.02%
Consumer complaint rate
A Proven Process for Debt Recovery
With Summit's "P.H.D. Philosophy" (Preserve Human Dignity), you'll find no automated "robo-dialers" that leave multiple, irritating messages for consumers and do nothing to resolve the account. In a sea of large, faceless consumer and commercial collection agencies, ours specializes in treating people right and following all the rules—and we selectively choose clients who share these same values. From small businesses and practices to major corporations, we represent companies that want their monies collected using a different kind of approach.

Dependable and Experienced Collection Professionals
You'll find only quality career collection professionals (minimum of 10 years experience) handing your accounts at Summit. We've learned that treating our staff well, training them thoroughly, and providing them with the resources they need to do their jobs correctly leads to a much better client and consumer experience.
There's No Time Like the Present—Get Started Today
For over 25 years, "doing the right thing" has earned Summit an impeccable compliance record and a growing stable of long-term, satisfied clients. If our consumer / commercial collection agency sounds like a good fit for you, contact us today.
Real Feedback From Our Clients… and From Consumers!

Brandon R
"Josh is a great collector with a good attitude. If I didn't have to file bankruptcy, I would definitely pay!"

Michael H
"I love this company, everything is nice, even the end of their voicemail. Thanks and have an amazing day. Love it!"

Matt A
"Very happy with customer service I received. Didn't know about this account, thinking about using SAR for my business!"

Chris S
"Thank you for all the help. You're the best!"

Karen L
"Tammy, thank you so much for being so helpful today. I really appreciate that when times are so tough."

Oscar R
"Thank you for helping me get this resolved. I may need a collection agency, and Summit will be my 1st choice."

Monica P
"Thank you Tammy, you've been so understanding. Many blessings to you!"

Chris G
"As always Sheila, you're awesome! Thanks for all your hard work on this account."

Joseph R
"Josh, it has been very nice to talk to you. I look forward to our next phone call when I pay this!"

Joann J
"You must be from the midwest, you are so kind. Thank you!"

Dustin G
"What you have helped me with is amazing, thank you so much!"

Tina J
"Loving the new client portal, and the video was super helpful. Thanks!"
---

"I would strongly encourage any business that needs an honest, reliable and profession collection agency to contact Summit. Thank you for your excellent work and for helping us recover the monies owed!"
— Raina S.
BBB Review

"Summit is truly a class act when it comes to collections and I couldn't imagine trusting our business to anyone else. The professionalism and experience cannot be matched!"
— Lindsey W.
BBB Review

"We have been very pleased with Summit over the past several years. We never hear the typical complaints from patients regarding contact with their agency. […] I love the way they conduct business!"
— Jayne M.
BBB Review
---
Resource Center
Looking for information on debt collection in your state? Our State Resource Center provides detailed information on local laws, guidelines, and statutes of limitations. Pick your state from the map, or contact Summit A•R directly to get expert advice from our collections team.
---
AR Calculators
Check out our helpful financial calculators that will assist you in gauging the effectiveness of your credit and collection policies.
---
The latest from our blog…