The digital world has radically transformed how people make purchases and companies operate their business. Decades ago, the things businesses sold to customers or commercial clients had a physical, tangible existence. Perhaps it was a trinket or tchotchke sold for $2 at carnivals, an intricate and sophisticated piece of art, or a metal part for a machine only factory workers would see.
Either way, there was something physical people could hold in their hands or touch. Today, businesses commonly sell access to their software on a subscription basis in many industries, known as SaaS, or Software as a Service.
For example, a news outlet may subscribe to a Content Management System, creating the digital back-end from which they publish all online news and even TV broadcasts. This is one type of SaaS product targeting niche industries.
On a broader scale, there are popular commercial products employees across industries use every day, like Slack, Salesforce, Microsoft Office 365, and more. When people get back from work, they could very well be sitting on their couch, watching a SaaS product like Netflix, which grants customers access to the licensed programming on their software in exchange for a monthly fee.
SaaS isn't new, exactly. It's been around for over 20 years, but in that time, it has vastly refined itself and grown. Today, there are SaaS companies in a range of industries serving all types of consumers and corporate customers.
SaaS companies are known for being at the frontlines of innovation, as their leaders are industry juggernauts. Like all companies, getting your customers to pay on time is not always easy or possible. Just because their products deliver smooth, seamless experiences doesn't mean that's their approach to paying their bills!
Let's check out how Summit A•R approaches tackling debt collection in the SaaS space.
Treat People Professionally and with Dignity
Navigating the digital world can feel like one person clicking buttons on a screen, just like looking at a list of debtors and the sums owed can feel like reducing people to numbers in a ledger. The debt recovery professionals at Summit A•R never treat debtors this way!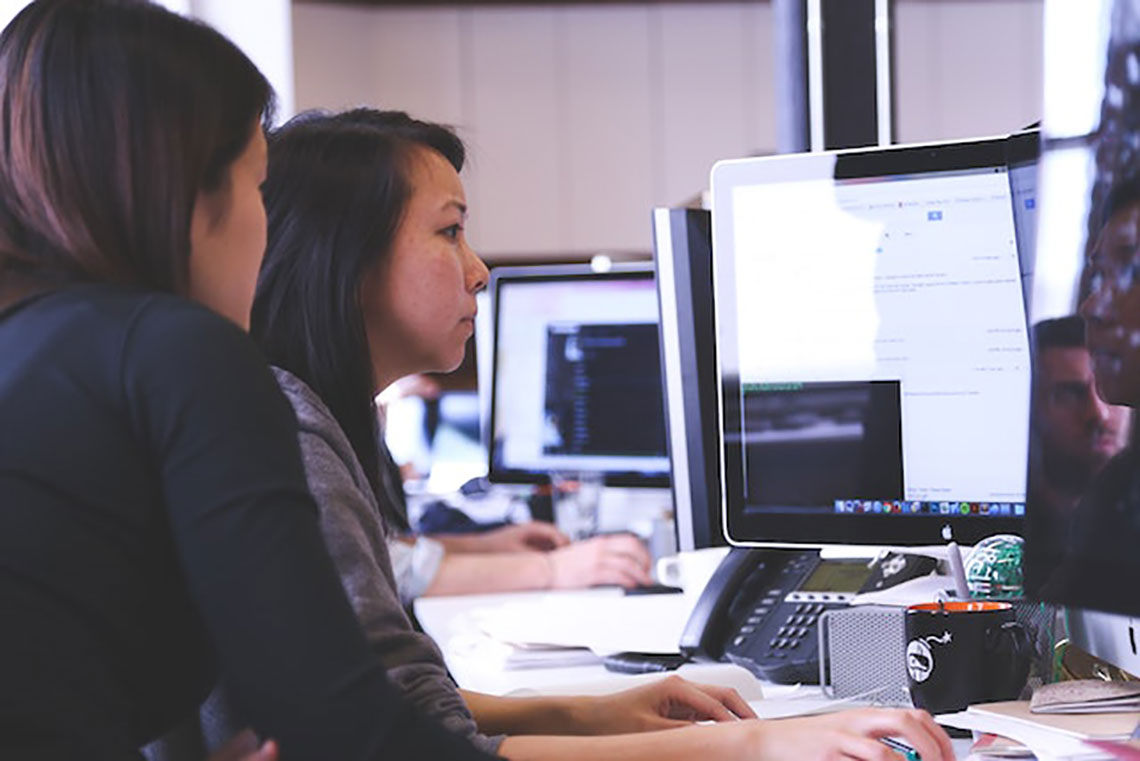 We lead with our PHD philosophy, which stands for Preserve Human Dignity. Unlike people's perceptions of the debt recovery industry, we never use aggressive, threatening methods to get back what's owed. Our employees are trained negotiators who conduct themselves in a friendly and pragmatic manner.
The tactics we use to recover debt are never underhanded. We understand that we represent you throughout the course of our debt recovery process, and we never do anything that reflects badly. Enjoy peace of mind knowing that you'll collect on your debts without alienating your customers or clients or people with whom you still want to do business.
Asking anybody for money can be awkward and uncomfortable, sometimes, especially when the debtor is behind on their payments. By stepping in the middle of this and handling it with tact and professionalism, we make maintaining client relations more effective and less stressful.
We believe in ethical debt collection, but we also know from experience that treating people respectfully is not at odds with higher collections. Indeed, Summit A•R collects nearly double the industry average regarding debts.
Multiple Approaches
While Summit A•R always puts a friendly, respectful foot forward, sometimes a gentle nudge isn't enough to make debtors issue payments. There are many ways to finance a SaaS company, and some involve taking on various types of debt rather than giving up a stake in the company's equity.
Business leaders can operate their company however they please, but if their approach causes them to get behind payments to you, suddenly they have a problem. That's why they call us, and we'll take it from there using a few different tactics.
Summit A•R has a comprehensive skip-tracing problem that can locate bad debtors and their assets no matter how hard they try not to be found. We're one of the very rare debt recovery companies with its own in-house licensed private investigator that our clients can access for no extra costs.
Our credit bureau reporting is always prompt and also included with our services, so debtors are motivated to repay what's owed. We also have a full-service litigation department that can pursue difficult-to-collect accounts with the help of a qualified lawyer. Our team will work with you to determine whether this option is the most suitable.
Whatever issue you should run into while doing business, Summit A•R has a proven solution.
Consulting
Sometimes, you can prevent debt problems from arising by changing or modifying how your own business operates. Many company leaders say that dealing with debt as a business owner is one of their greatest challenges because the unreliability makes paying salaries and both short- and long-term economic forecasts difficult.
Our seasoned account receivable management professionals have insights that will increase your cash flow and reduce bad debt write-offs.
We find that preventing debt collection disputes from arising in the first place is the best way to keep your bottom line full and your business relationships positive. It's often true what they say: an ounce of prevention is worth a pound of cure.
SaaS companies often have streamlining built into their DNA and in their culture because that's what tech companies look to deliver efficiency for their customers. Any SaaS company will appreciate any pre-emptive measure you take to streamline payments.
It's only fair that companies seeking to sit back and collect monthly payments from customers accessing their software are as forthcoming when it's time for them to make the payments. However, businesses have their own issues and challenges, and even the best-intended business leader may struggle with some payments. If a SaaS company owes you money, leave it to the respectful professionals at Summit AR to secure what you're owed while keeping your business relationships positive moving forward.
---