No matter what business you're in, bills are bills. When you're not getting paid for services rendered to clients, it doesn't only impact the amount of money that goes into your pocket; it could be detrimental to your company's ability to operate successfully.
This same rule applies to every type of company. The bottom line is that access to capital is vital to growth, so when you're not getting the income that your customers owe to you, your growth stalls.
The world of dentistry is no different. As in other medical fields, bills come due, and sometimes patients do not pay on time if they do at all. When this occurs, healthcare professionals like medical doctors, optometrists, osteopaths and clinical psychologists regularly call on the services of a healthcare collection agency to ensure that their unpaid accounts get settled.
Get Help from the Experts
The number one thing that you can do to get money flowing back to your dental practice is to contact the professional collections experts here at Summit A*R. This first step is easy because once you put your debts into the hands of a professional company, you'll be able to rest assured that your unpaid accounts will be settled in a professional manner that includes contingencies you haven't even considered.
Your patients appreciate the importance of trusting a highly-trained professional to care for their teeth. You should trust the professionals at Summit A*R to resolve your collections for the same reason.
Free Up Time by Hiring Professionals
You don't have endless free time to go chasing down unpaid debts. That's where a responsible and respectful collection agency comes into play. When you hire a professional service to take care of your lost income, you'll no longer be faced with the stress associated with procrastination regarding lost income. All of the issues that you associate with that problem will no longer weigh you down, so you'll also have more time to focus on helping other patients.
Maintain Relationships with Patients
When you aren't experienced in pursuing a responsible and respectful collections process, it is easy to make common medical collection mistakes that prevent you from successfully recovering what you're owed. The most likely outcome is that you'll sour a relationship you've worked hard to build. But there's no reason why you should be the one who gets penalized for seeking out what is owed to you for your work.
The only way to ensure that you'll end up with a satisfying outcome to this problem is to work with an expert who is skilled at recovering lost revenue while maintaining client relationships. At Summit A*R, we firmly believe in a P.H.D. Philosophy, which in this case stands for Preserve Human Dignity. We also strive to maintain client relationships in every case. This ensures that you'll be able to collect debt without becoming the villain in the process.
While our professional team of debt recovery experts can claim over ten years of experience, it doesn't take practice to understand that people deserve to be treated with respect. Our proven track record of success has demonstrated that unethical tactics are unnecessary and can also be counterproductive when it comes to debt collection.
Boost Your Cash Flow Fast
The bottom line is that allowing your dental debt collection to fall to the wayside is a situation that you cannot afford. At Summit A*R, not only will we take care of the entire process of recovering your unpaid accounts, we'll also speed up the process. In this sense, working with a collection agency will save you time in two different ways:
Taking over the process to free your time
Speeding up the recovery of your lost income
If you're not getting the income that you've already worked hard to earn, then you're putting your dental practice at risk of being unable to pay your debts. If you need money fast because the bills are starting to pile up, don't leave your business in jeopardy; get in touch with Summit A*R so that you get your money now – when you need it.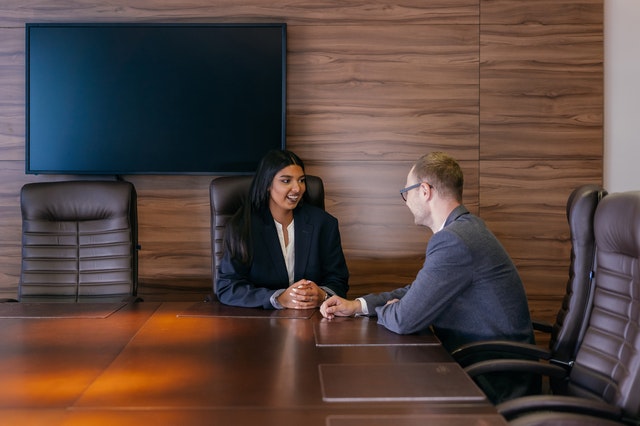 Credit: Mikhail Nilov Via Pexels
The Value of Skip Tracing
Skip tracing is the specialized part of debt collection services that refers to tracking down a person or entity that owes a debt and assessing the value of their assets. Some of the things that can make someone difficult to find include:
Change in Employment
Change in Legal Name
Relocation
Our skip tracing department is led by a licensed private investigator with many years of experience, which brings a higher level of professionalism to the process, and has contributed to our high success rate.
Client Access
At Summit A*R, we work with dentists to find solutions that work to recover the unpaid money they deserve. If you're interested in staying in touch with the process to learn the details of your recovery, it is as easy as logging on to our client portal. This online access gives you a 24/7 connection to the status of your account. It also provides you with a way to view monthly reports on your claim.
By staying connected with us online, you'll also gain access to information regarding our process and specific details about how collections work. For example, if you want to know what happens if a medical bill goes to collections such as a dental bill, you can find information on our website pertaining to things like
The statute of limitations
Pre-collection services
Our diplomacy and compassion policy
As a practicing dentist, you know the importance of keeping things as painless as possible. That's why professionals exist who also know how to keep collections as painless as possible when it comes to collecting a debt.
When you leave the financial procedures to the experts here at Summit A*R, you can focus on helping your patients. Get in touch with us today to learn more about how we can help resolve the dilemma you're currently facing.
---