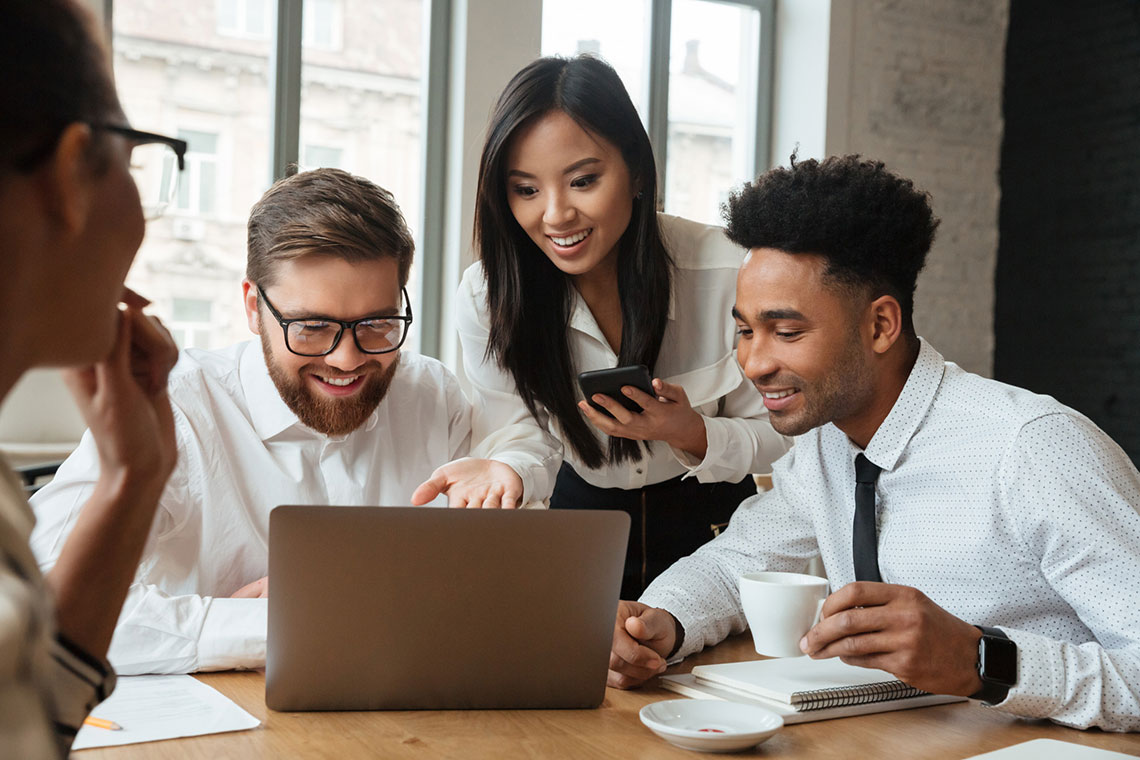 When you're looking for a debt collection agency, you want to be sure that you're getting a team that can do the job. You also want to work with someone who will be responsive to your particular situation, listen to your concerns and work in cooperation with you. Finally, you want to be sure you're working with a company that respects ethical practices in dealing with everyone.
Finding this unique combination of qualities may seem daunting. For anyone who has never hired a debt collector, it can be challenging to tell who will make the best fit for your company. You may have also hired a collection company in the past that was not able to return your money or who was not able to complete the job in a way that you felt satisfactory.
The Importance of Collection Agencies
Because debt resolution is such a critical resource for large businesses to have at their disposal, no company can afford to lose money, and the bigger you are, the more chances there are for income to go missing. o matter what experience you've had with collection agencies in the past that is making you hesitate to outsource your collections problems, you should consider whether you might be better off learning more about how to assess the right debt resolution specialist for the job.
If you want to be sure you're going to find a good match for your particular situation, you need to know what to look for in a debt collector. Here are a few of the positive traits that you should look for in a collection agency you plan to put to work for a large business:
Leadership Abilities
You're used to outsourcing work to professionals trained to be the best at their jobs, so why not look at debt resolution in the same light? After all, if you're trying to recover lost income and failing to make progress in the task, you're wasting valuable time that could be better spent elsewhere.
Working with an experienced collection agency will remove the pressure that comes with losing income. It will also ensure that you abide by ethical standards set out by the law.
A Strong Sense of Ethics
If one aspect of debt collection separates the modern agent from those of the past, it is the determination to maintain ethical practices at all times. At Summit A•R, our team prides itself on taking an exemplary role in this respect. Our P.H.D. Philosophy stands for Preserve Human Dignity because we strictly follow a mandate for respectful consumer debt collection in every case.
If you've hesitated in the past because you weren't aware that there were ethical debt collectors available or were not sure how to find one, look no further because you've come to the right agency. Besides the assurance that you'll be working with a company that sets a goal to maintain respectful conduct at all times, you'll benefit from the high chance that your relationship with the delinquent can recover.
Experience with Commercial Accounts
Did you know that businesses have credit scores that can be damaged by delinquent debts? If not, there's no reason to feel like you've missed out. This is exactly the kind of information that a commercial debt specialist should know and bring to bear when resolving your account.
If your company has partnered with other businesses that are having difficulty dealing with overdue payments, you should seek help from one of our commercial debt resolution specialists immediately.
Business-to-business relationships can be complex, and the bigger the business, the more nuanced the problem. With the help of an experienced collection agent, you can quickly bring lost income back to your company and stand a good chance of maintaining the vital partnerships your company has spent years developing. 
Employee Reimbursement Experience
Along with business-to-business accounts, one of the most common sources of lost revenue for large companies involves employee reimbursement. In the case of employee reimbursement debt, cases can come in many forms, given that they refer to any situation wherein an employee has wrongfully taken possession of or spent company money while refusing to pay it back.
Frequently, delinquent employees facing this type of situation opt to resign from their position to put more space between themselves and their company, making the task of returning those funds to the business more of a challenge.
Trained and Licenced Professionals
Finding a collection agency with many years of successful experience behind its belt is a sure sign of a good company because it indicates the development of a proprietary debt collection process that has been proven to work. It also helps to find an agency that boasts top training for new team members. It is one thing to hone in a sure strategy that was developed over many years; it is another to be able to share these skills across the company.
Highly Rated
One of the best ways to determine the quality of any business is by checking for its credentials within the industry. At Summit A•R, our credentials speak for themselves. Not only do we hold an A+ rating with the Better Business Bureau, but we can also boast stunning compliance records with all regulating agencies nationwide.
Any time you need the help of a collection agency, you can look for these qualities and standards to know you're working with the right team. Why not try out a comparison? Please feel free to look through the credentials detailed around our website at Summit A•R. We are confident that our agency will stand the test in any comparison.  
If you're facing any situation where your company has lost income due to missed payments or delinquent accounts, you should already be searching for a collection agency. Our team of highly trained professional debt resolution specialists is ready to bring those funds back to your company using ethical strategies designed to maintain vital business relationships.
---