We get it. You have a strong affinity with animals. In fact, you've had it since as long as you can remember. So strong, that you grinded for at least four years at veterinary school. But maybe you didn't stop there. Maybe you trained for a few more gruelling years in a specialty.
Finally, you were done and could do what you know you were put on this Earth for; healing animals. But you were also in debt. Statistically speaking, probably at $167,534.89. Over $200,000, if you were unlucky. And you hadn't even entered the job market yet.
After nearly a decade of studying, you know that this job at least remunerates sufficiently. Starting salaries for vets are on average $52,460. Experienced and reputable ones eventually earn over $150,000. Maybe that's not as high as if you were a doctor for humans, but well enough for you to pay your debts and earn a decent living further down the road.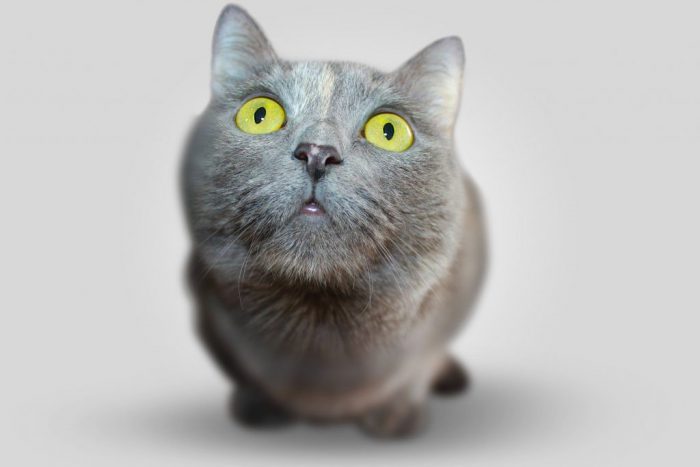 The challenge is getting there. At Summit A*R, we've been on the debt collection frontlines for 27 years and counting. Many veterinary clinics swear by our ethical services. Trust us, we know that as a small business owner, you have overheads. For starters, you have rent, salaries, utilities, and medical equipment. Then, there is maintenance, insurance, medication, subscriptions, food, and of course, random office expenses.
You also have other challenges. Gruelling hours, occasionally disgruntled and grief-stricken clients add to the sometimes emotionally devastating work. On top of that, a few customers who for one reason or the other, don't pay.
We realize that the average veterinarian has higher past-due receivables because they often won't say no to a patient in need. We also realize that the average veterinarian has a higher than average monthly cost. The bottom line is that you are admirably idealistic, and you have a desire to give the best care possible to your furry patients. But you also deserve to keep your doors open.
You have a right to collect on difficult debt. Not only because your tireless work should be compensated, but because your business is entitled to survive and ultimately thrive. Instead of chasing down uncleared bills month after month and worrying about maintaining cash flow, your time should be spent focusing on what you do best – taking care of the animals that need you.
One of the benefits of using a collection agency is that customers tend to cooperate with us even if they have been unresponsive with you. This is because they realize that legal action from a collection agency can adversely affect their credit history. At the same time, we know why you may hesitate to use the services of a debt collector. We're here to tell you that we're different.
Choose the Right Veterinary Collection Solution
We understand the importance of compassion in an industry like yours where the relationships you cultivate boosts business. Treating customers with dignity, even the ones who break payment commitments is important for your reputation. If anything, the person who owes you today could be your best client tomorrow. Handle them with respect, and they could recommend you to ten people next year. That's why you simply can't afford to partner with a collection agency that tries to accomplish its monetary goals. Otherwise, you may end up being in the news for the wrong reasons while trying to put out a fire on social media that won't go out.
This may surprise you, but empathy is something we at Summit A*R have in common with you. Our customers love our veterinary debt collection services because for 27 years we've worked with a philosophy we refer to as P.H.D. (Preserve Human Dignity). We do this by managing our accounts with humanity using sensitivity and compassion while avoiding shady tactics that give debt collectors a bad name. Methods such as robocalls, threats, and aggression have no place at Summit A*R. Instead, we rely on professionalism, experience, and well-trained and licensed staff. All of this to maximize your customer retention.
We Have Credibility
Our reputation speaks for itself. We are proud to carry a perfect A+ Rating with the Better Business Bureau (BBB). What's more, our compliance record with all regulating agencies worldwide is unblemished. To understand how we operate, here are some common collection terms you should know better.
Because we avoid hitting below the belt as a collection agency, you wonder if this makes us less effective. You'll be pleased to know that our P.H.D. philosophy is our strength. Across different types of industries and debt types in the country, our recovery rates are largely double the industry average.
Our Value Proposition
You may ask yourself if you can afford to use our services. We're here to tell you that you can't afford not to. Numerous factors determine our fees, but we are always open, honest, and upfront with our clients. Usually, our compensation ranges from 7.5% to 50%. However, ours is a contingency fee – we are only paid if we get the job done. Moreover, there is no pressure on you to maintain a quota of accounts with us or meet a minimum.
Prevention Is Better Than a Cure
Having worked with the veterinarian industry for as long as we have, we believe there are steps you can take to shield yourself from bad debt.
Check Credit History: We've seen many fresh veterinarians offer their services upfront to new clients only to suffer through unpaid bills. Consider offering credit and wellness plans only after checking credit history and establishing payment terms.
Encourage Pet Insurance: Explain to each new client the long-term medical cost of pet ownership, including potential surgeries. Securing expenses in such a manner is beneficial for you, your customer, and the animal in need.
Recommend a Pet Health Savings Account (HSA): This alternative to pet insurance also helps your clients plan for unexpected medical issues. Depending on the financial institution, such accounts can come bundled with various benefits.
We're Here to Get Your Accounts Back in the Black
Call us to get started if you believe a customer is going to turn delinquent. Remember, debts become harder to recover with time, so act fast. Summit A*R will not only do its best to recover your payment, but it will engage with the customer in a positive manner that is consistent with your veterinary clinic's customer service policy. Consider us a part of your team.
---