We take care of the people who take care of our pets.
It's a frustration shared by many vets: you've put your skill, experience, and heart into saving a beloved animal, but now the owner is unwilling to pay you for your services. Your front desk staff are trying their best to collect unpaid veterinary bills, but let's be honest, that's not the job they were trained for. You need a team that specializes in veterinary debt collection. Summit A•R is just the agency to help.
Summit has over 27 years of experience practices of all sizes collect their unpaid veterinary bills. We're a full-service agency with a history of success. Our recovery rates are double the national average. Better still, we get those results without resorting to unethical or aggressive techniques. Let us take care of your veterinary collection needs, so you can focus on providing the best care possible.
The Only Veterinary Debt Collection Agency with a "P.H.D."
We get it: you want the money you're owed, but you want to protect the relationships you've formed with your client families and their pets. Our unique "P.H.D. (Preserve Human Dignity) Philosophy" is designed to preserve those valuable relationships. We believe that kind, courteous persuasion works better than angry 9PM phone calls, and our success rate proves it.
Real-Time Results to Keep You in the Loop
With our advanced client portal, you can easily track our collection efforts. Send new accounts for collection, view payment activity, download custom reports, and more — any time, day or night.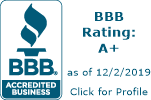 You are definitely not the typical collection agency. I've experienced nothing but professionalism and unexpectedly good results versus my former agency. You give collection agencies a good name!
—Manager
Medical Supply Co.
Summit AR handled the accounts extremely professionally and kept that quality working relationship with our client intact. Best of all we received a 75% recovery rate. I would recommend them to any company.
—Micah B., Director
National Franchiser
Summit was there every step of the way with patience, good humor, and advice. We received payments in record time. I will definitely use Summit again for any of our debt collection needs.
—Alison D., Credit Manager
International Distributor
Contact us today and learn how our veterinary collection agency can help you convert more aged receivables into bottom-line revenue.