At Summit A*R, the way we approach collections ensures that every party involved gets treated with respect and compassion. While this is because we recognize that every person deserves their dignity, it also results in a more effective collections practice. At the same time, our commitment to bringing our clients the cash they are rightfully owed is never compromised in the process.
Our many years of success demonstrate that this is a mandate of efficient yet dignified conduct, can work more effectively than hostile tactics for collections agencies – and we like to think that this example is influencing the industry for the better.
The Changing World of Collections
In the past, business owners and managers have occasionally been hesitant to contact a debt collection company despite finding themselves in dire need of help regarding funds that they are owed. This may stem from the reputation that this industry has for hostile, high-pressure tactics of some companies.
In reality, this impression is misleading – which is evinced by the high rates of success afforded by an alternative approach focused on maintaining client relationships.
In light of this misconception, the timing seems ripe for a review of some of the key concepts that drive debt collection agencies to help their clients to regain the money that they are owed so that businesses can thrive rather than struggle.
5 Kinds Services We Offer
One of the most important aspects of debt collection that all of our potential customers should know is the difference between the various services we offer here at Summit A*R. While specialized industries often require a specific process for that kind of business, others are more general. The following terms represent some of the most common services in the business:
Consumer Collections
The term consumer collections refers more generally to dealings between businesses and customers and is referred to as B2C relationships. In these face-to-face relationships, the client's customers must be treated with patience and respect.
The reason for this is that many of our clients are eager to maintain their customer base without burning bridges that could negatively impact their entire business.
Commercial Collections
In direct contrast to consumer debts, commercial collections have to do with debts owed within business-to-business interactions. This kind of collection might involve two businesses that have partnered in an ongoing reciprocal relationship or two entities that have conducted one or more single transactions.
Two of the most common renditions of a B2B interaction include:
Manufacturer and wholesaler
Wholesaler and retailer
When accounts go unpaid between two businesses, the reason is usually due to poor performance on the part of that company resulting in a loss of profits and inability to pay. When this means that the company will likely close entirely or declare bankruptcy, it can become difficult for business owners that are owed payments to reclaim those losses.
For this reason, companies that end up with unpaid accounts belonging to another business should contact an agency that can get commercial collection issues resolved quickly.
Medical Collections
As the name suggests, situations that call for medical collections involve health care professionals and institutions. While the kinds of debts involved in medical collections often involve individuals who allow their bills to lapse, they can also involve larger accounts.
While medical professionals provide a service essential to all people, they also require payments to stay in operation. Working with a company specializing in medical collections allows doctors to get back to treating patients and ensures that they can continue to do so.
At Summit A*R, our commitment to preserving human dignity (P.H.D.) ensures that patients aren't made to feel punished simply for getting sick. It also helps doctors and their patients to maintain their relationships without an interruption to health care.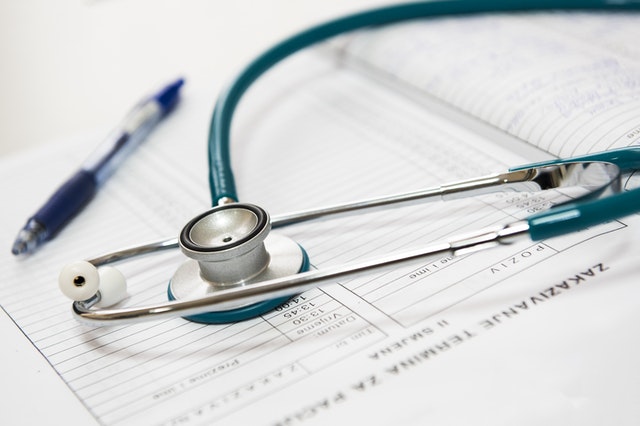 Credit: Pixabay Via Pexels
Accounts Receivables
The term accounts receivables describes the department of a business that keeps track of the income owed to that company that has not yet been received. This is important to the collections agency industry because any companies needing an upcoming cash flow can review their accounts receivable for any outstanding bills. That's where a collection agency gets to work to recover those funds to allow a business to grow.
Pre-collection
The term pre-collection refers to collecting payments that are owed but are not yet overdue. Whether or not a company is having trouble getting their customers and clients to pay bills, there is good reason to partner with a collections agency to take care of this aspect of their billing.
Outsourcing the billing process to a professional collections company ensures that a situation where debt does not get paid on time simply never arises. It also allows business owners the luxury of freeing up time that they might otherwise spend worrying about payments so that they can focus more directly on the quality of their products and services.
Skip-tracing
The term skip-tracing refers to an agency's ability to track down individuals who purposely attempt to avoid paying their debts. This stage of the collections process is essential because it represents part of what allows Summit A*R to achieve such a high success rate in returning the funds that are owed to our clients.
Client Access
Client online access gives you the power to check the status of your collections claims at any time using the online portal here at Summit A*R. This system provides our clients with 24/7 access to their accounts and monthly reports regarding the status of their claims.
Suppose you're a CFO or accounts resolution manager of a business. In that case, chances are you're going to find yourself in a situation where you could use some help resolving a collection issue. The sooner that you start working with a debt collection agency, the sooner you'll guarantee that your company collects all of the money that it is owed. Contact us to learn more about any of these terms and to get started on resolving your unpaid accounts.
---