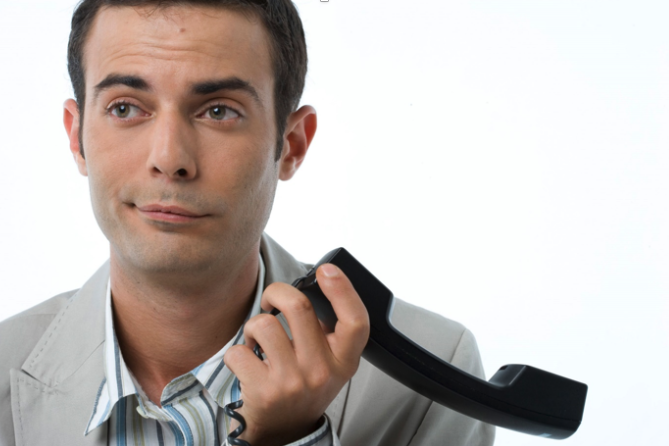 You deserve to get paid. Never forget that. After all, you've worked hard for your money. And we don't just mean the services you provided to your delinquent customer. We mean you've worked hard to acquire the skills and experience required to render those services.
Regardless of whether you're a veterinarian, doctor, dentist, or a part of any other commercial enterprise, you've struggled to get where you are. And it's cost you. You've spent many draining years learning your trade. You've also invested a sizable sum of money in yourself and your business, some of which you may still be paying off. More importantly, you have people who depend on you – maybe it's your family or maybe it's your employees.
At the same time, when we understand that you don't want to be the bad guy.
Selecting a consumer debt collection agency can be a challenge, especially if you value your reputation. While most collectors are good and honorable, some can bend the rules. A few may even break them. You don't want a collector who abuses, threatens, harasses, or blackmails your former client. Not only is this illegal and immoral, but it's bad for business.
Think about it. We're in an age where media is king. Everyone has a device that can document anything, from robocalls, to aggressive visits, to bullying. What's more, everyone has a story. At Summit A*R we believe most debtors are good people who want to pay but can't. If your customer feels victimized by your debt collector, you could end up weathering a storm that you can't negotiate. Remember, even large companies can get dented by incidents that have gone viral.
Take, for example, the "Debt Buyers" episode on Last Week Tonight with John Oliver. Watched by millions, the Emmy winning show named and shamed many companies that partner with the minority of unscrupulous collection agencies. Trust us, you don't want to be on that list.
Yet, as we said, you deserve to get paid. Thankfully, there's a way for you to collect the outstanding debt without compromising on ethics.
So, don't write off the outstanding A/R. Instead, get in touch with friendly debt collectors who play by the rules yet also gets things done. At Summit A*R we have a P.H.D. Philosophy (Preserve Human Dignity). This means that we use a stern but empathetic approach when dealing with customers.
We've been in the business for two decades and our reputation speaks for itself. Satisfied customers have been happy to write handwritten testimonials for our website. What's more, we are proud to be affiliated with several reputable organizations that partner with the best.
Better Business Bureau (BBB)
The BBB has given us the highly coveted A+ rating. In order to maintain it, we carry an excellent reputation and address any complaints quickly.
ACA International
We are proud to be associated with this prestigious 80-year-old collection agency association because it advances ideals such as leadership, integrity, respect, responsibility, and education. As its member, we pledge to treat everyone with dignity and individual worth. We also pledge to professionally and ethically guide your customer to pay what you're owed.
International Association of Commercial Collectors (IACC)
Like the ACA International, this organization also advances ethical and professional conduct in the debt collection industry. It does so by highlighting the benefits of using the services of an organization that believes in treating delinquent customers with respect.
American Association of Health Administrative Management
At Summit A*R we're proud to be associated with this non-profit advocate of health care administrators for insight into the demands of the medical community. Likewise, we're also happy to be associated with the Rural Health Alliance for the wealth of information they provide. What's more, we ensure Health Insurance Portability and Accountability Act (HIPAA) compliance by protecting the sensitive data of customers.
Nothing exemplifies our commitment to ethical collection than the trust the medical community has placed in us. Our clients include businesses in the medical, dental, and veterinary industry. Because these empathetic professionals are in the business of health care, they want to partner with an agency that can recover their dues in a morally responsible manner.
No one understands the medical collection dilemma better than us. Health care is in a tight spot. Many good people are finding themselves in debt virtually overnight. At the same time, clinics and hospitals are hurting with rising expenses, declining admissions, and lower reimbursements. And until the suits in Washington sort things out, medical debt collection is an important means of survival.
Our Success Rate
It's a misconception that agencies who resort to dirty tricks are more successful at recovering a debt. At Summit A*R, not only are we the good guys, but we boast double the national average recovery rate.
Our Methods
If you believe your customer isn't going to pay, then get in touch with us quickly. The faster you act, the greater the chances of recovering your hard-earned revenue. However, there is hope even if the debt is old.
At Summit A*R we have a state-of-the-art skip tracing department to locate people and their assets. This facility allows us to be more successful at tracking than our competition.
Upon locating the customer, in a legal and ethical manner, we try to convince them to pay what they owe. Our experience tells us that most people are eager to clear their debts when presented with manageable options. This is especially because they don't want their credit rating to suffer. At Summit A*R we can report debtors to any of the major credit bureaus, provided we meet Fair Credit Reporting Act (FCRA) compliance. Unlike the collections department of your business, our agency has this tool.
We can also pursue legal action after a comprehensive analysis of the situation. Of course, this step is only taken after your approval.
Read our FAQs about debt collection to learn more about how you can collect your debt without jeopardizing your values. Partnering with Summit A*R is a rare instance of when can have your cake and eat it too. Give us a call or send us an email to get in touch today.
---