Steady cash flow is critical to the success of your practice — but so are your patient relationships. How do you reduce receivables without damaging your reputation?
Put Summit A•R to work for you. We're one of the country's leading medical collection companies with a talent for rescuing struggling profit margins. No matter the size of your healthcare practice, our team adheres to a diplomatic medical collections approach that's proven time and again to get better results than aggressive tactics.
A Compassionate Medical Collection Agency
When you hire Summit A•R as your medical collection agency, you get:
Recovery rates that are double the national average
100% HIPAA-compliant practices
No unethical or hostile techniques
A no-complaint policy, evidenced by our A+ BBB rating
Friendly, knowledgeable staff with longevity in the industry
No one chooses to get sick, but they still need your services. We take a compassionate approach to medical collections, and our system works.
We believe that friendly debt collectors do exist and we have them on our team. With 20 years of experience on the front line of debt collection, we've developed a system that keeps your patients happy and cash flow going for your practice.
It's our belief that aggressive or underhanded tactics are unprofessional and undo all the hard work you've put into building relationships with your patients. Medical collections are a reality of the business, but they don't have to tarnish your hard-earned reputation.
12700

+

Accounts resolved in the last 12 months
$
140

Million

Recovered for our clients to date
0.02%
Consumer complaint rate
Why Work With a Medical Collection Agency?
You're in the business of health care, not medical collections. But your practice needs cash flow to pay for staff, suppliers, rent, and the many costs associated with a medical practice. When your patients neglect to pay, your business suffers. A medical collection agency handles the work you don't want to do. In addition to medical collections, we also offer pre-collection services. Outsource your busy work to the experts.
The Only Medical Collection Agency With a "P.H.D."
Summit's team has over 20 years of experience in medical collections and a solid grap of the nuances of insurance reimbursement. But what makes us truly different is our compassion. Through our "P.H.D. Philosophy" (Preserve Human Dignity), we let patients know you're serious about getting paid while still treating them with courtesy and respect. Kindness is our recipe for (your) success.
A Name You Can Trust.
Summit A•R is proud to be rated A+ by the Better Business Bureau, and is a member in good standing of ACA International and the International Association of Commercial Collectors.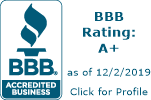 View Our Collection Progress In Real Time, Any Time.
There are no secrets here: with our user-friendly, fully HIPPA-compliant portal, you can see the status of our debt recovery efforts anytime, anywhere. Easily view payment activity, place new accounts for collection, download reports, and more.
Your business relies on getting paid for the services you've provided. When it comes to medical collections, you have a right to know how we're doing.
Get Paid Sooner.
At Summit, we aim to complete medical collections within 90 days. While some debts can be collected within just a few days, others take longer. If we cannot get in touch with the person responsible for the obligation, we have licensed private investigators who can track down the responsible party.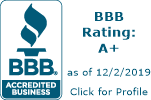 Summit was there every step of the way with patience, good humor, and advice. We received payments in record time. I will definitely use Summit again for any of our debt collection needs.
—Alison D., Credit Manager
International Distributor
Summit AR handled the accounts extremely professionally and kept that quality working relationship with our client intact. Best of all we received a 75% recovery rate. I would recommend them to any company.
—Micah B., Director
National Franchiser
You are definitely not the typical collection agency. I've experienced nothing but professionalism and unexpectedly good results versus my former agency. You give collection agencies a good name!
—Manager
Medical Supply Co.
Contact us today and learn how our medical collection agency can help you convert more aged receivables into bottom-line revenue.